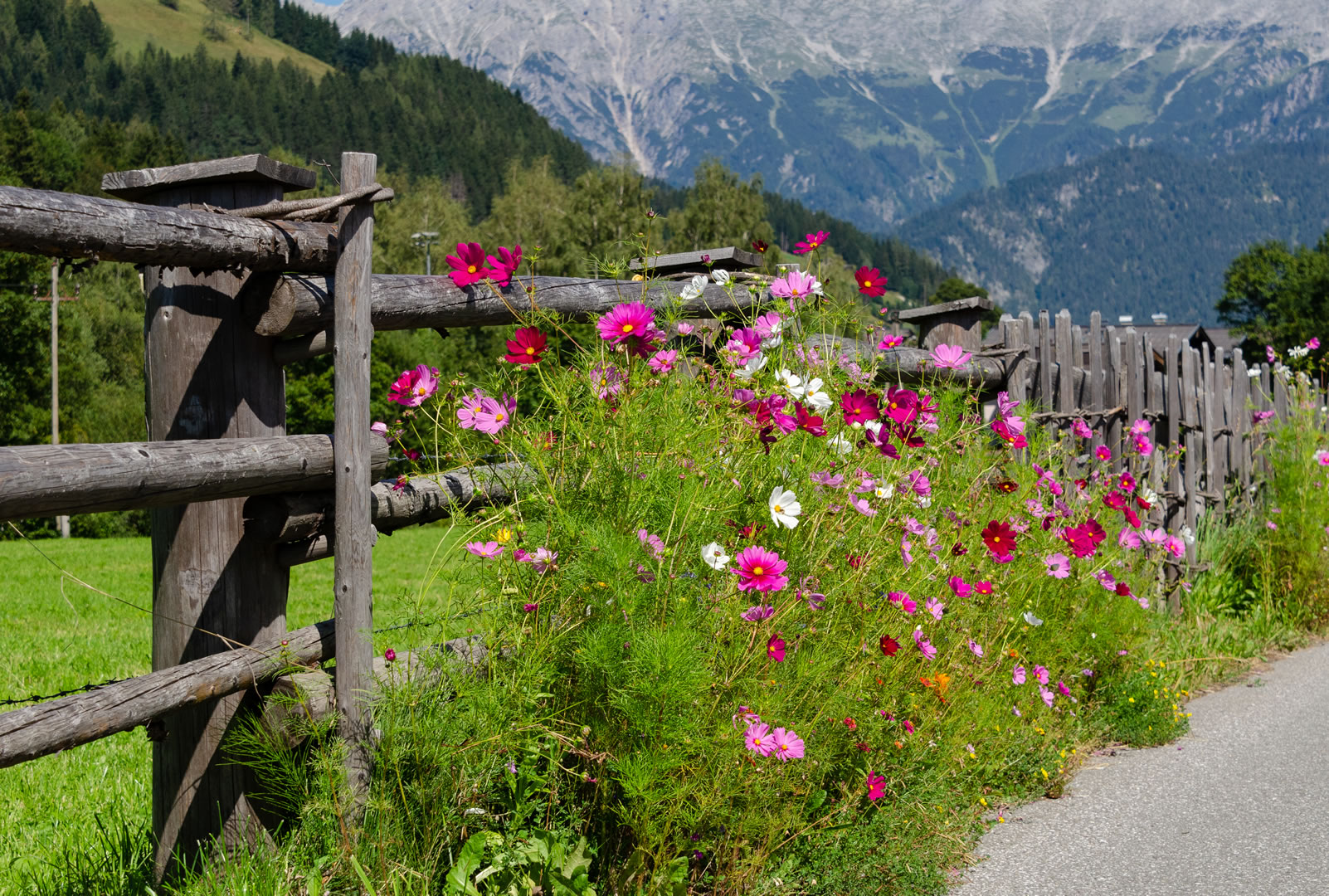 Local larch wood is mostly used for post and rail fencing, especially for the "post", as it is more weather-resistant than spruce.
With this type of fence, the rails rest on pegs that are drilled into the fence posts.
The rails and the post mounted in front of them - also known as a "stake" - are connected by the so-called "Wiedenring" (willow ring) and thereby secure the cross rails made of spruce wood.
In winter, when there is a lot of snow, the rails can be removed.
A "roof" of larch wood protects the posts from weathering.
---